The group at CORC spent most of yesterday completing the scenery on the Midway display while keeping the coloured photos of the small yard taped up right in front of us.   As stated earlier, our goal was to recreate a vast flat, open grassland with railway tracks.  Even the few small buildings could make the large shelf look like a city.  We would have to be very careful.  
As seen from the right hand end, the 'west' end, you can see three or more tracks heading off to the left and the one, lower track that leads into the lumber yard and sawmill.  We maintained the 'open' theme by installing a small herd of cattle in the space and a single pickup truck far to the left.   Utility poles actually help create the impression of emptiness.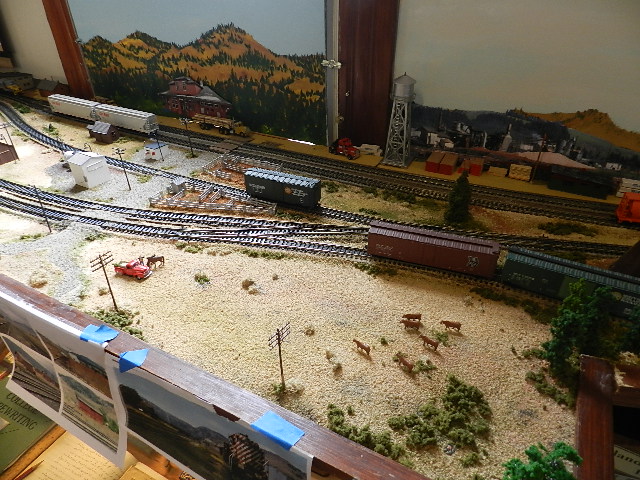 On the left side of the display there is more empty space.  Almost lost in that space are the 5 small CPR sheds we found in photos taken in the mid 60's and the two white structures that make up the refueling facility.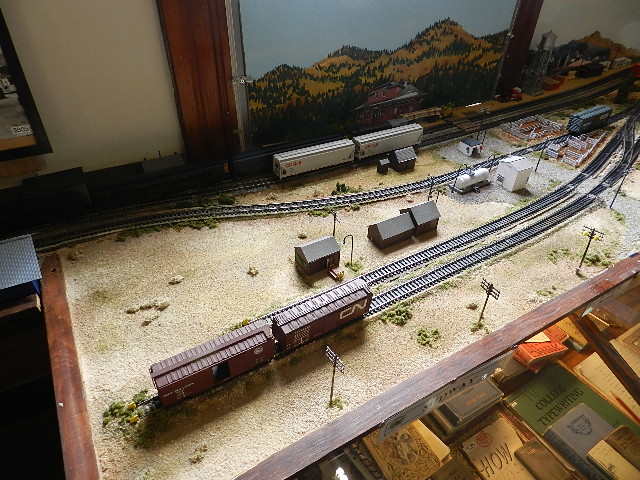 From a lower angle the visitors can see the open grassland stretching off to the west.  All of the buildings are in their correct location based on early photos with the exception of us having to leave out two tracks and pinch the scene to some degree.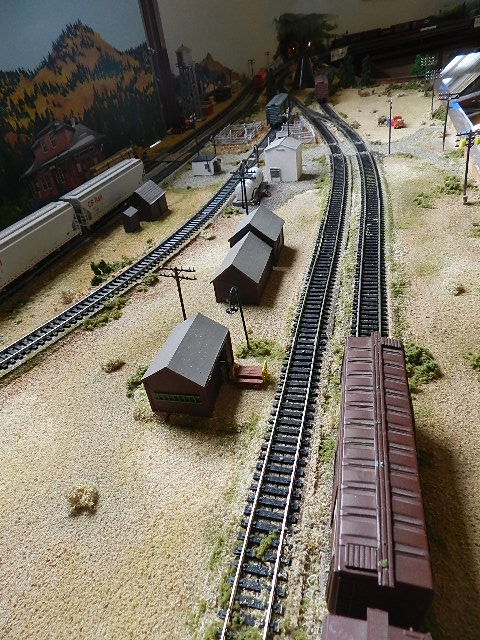 The fuel facility is our best guess in many ways.  We have some photos of the larger two story building but oddly, all of them are taken from the same side.  Nothing is seen of the west or north sides.  There were photos of at least two different fuel tanks and one of the tank support minus the tank.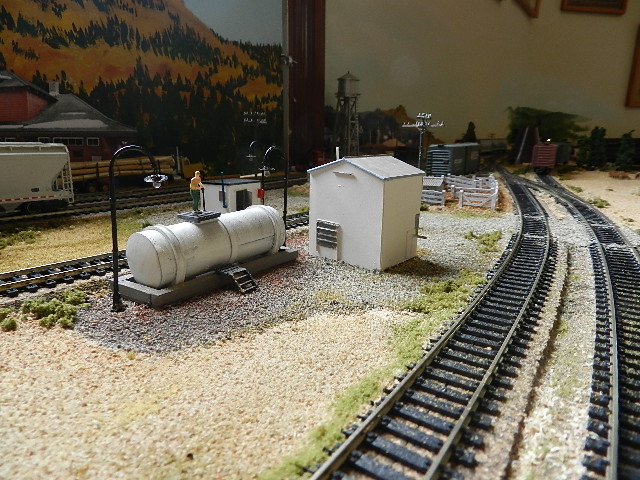 All of the pictures we have were taken after the stock yard was abandoned and in disrepair.  It was simply easier for us to build it as a functioning facility that we could use during our operating evenings.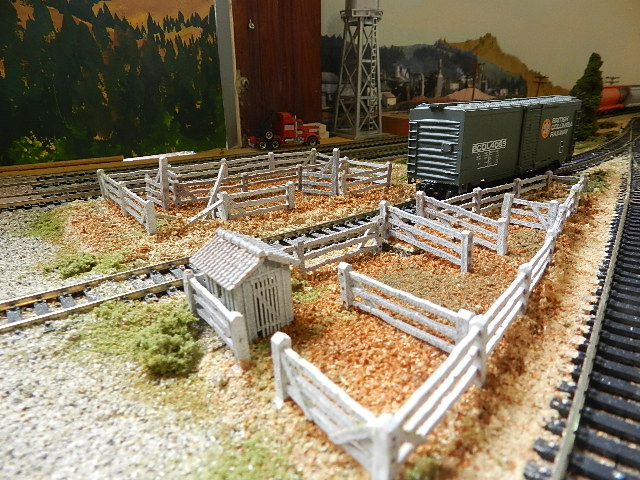 Over the next few days we will tie up the new wiring harness going to the lights and the smoke generator used in the sawdust burner.
So as this project comes to an end we will be looking at other large displays around the museum and trying to recreate some semblance of reality.  Something visitors will recognize.  Greenwood is done, now Midway and by spring I expect to be well into fixing Grand Forks.  
The second page