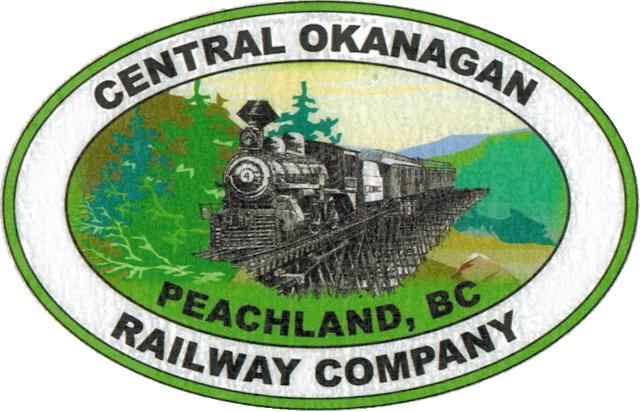 The Central Okanagan Railway Company of Peachland BC is a casual, yet dedicated, collection of 12 to 20 model railroaders who built and operate a lengthy HO scale characterization of the Kettle Valley Railway as it existed during the mid 1960's. We meet, drink plenty of coffee and build trains every Wednesday evening at 7:00pm and we stay until we're wanted at home.
      Perimeter track has been laid around the entire second floor of the Peachland Museum. The layout for the Central Okanagan Railway Company (CORC) is based upon the Kettle Valley Railway operations during the decade from 1955 to 1965.
    At the Museum, you can watch the trains in action from Nelson to Hope which was the length of the Kettle Valley during its brief but fabled life. Member Max Hailstones has constructed several barges and tugboats and these will be in daily operation during the busy fruit season in the "Okanagan Valley". Dave Winter and his scenery crew will complete several sections of Valley landscapes for the enjoyment of summer visitors.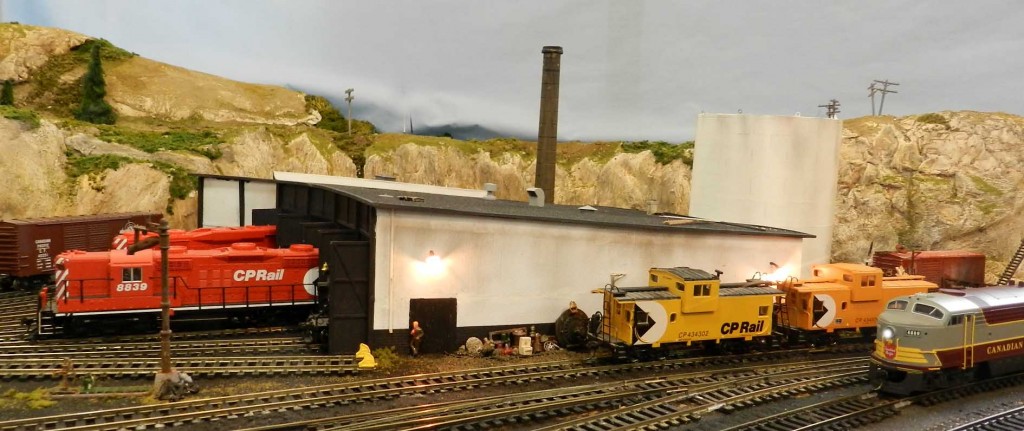 The yard in Penticton is the very hub of activity for the Central Okanagan Railway Company just as it was for the KVR.   Trains that are are made up here for eastbound and westbound freights and passenger consists are  more than enough to keep everyone busy.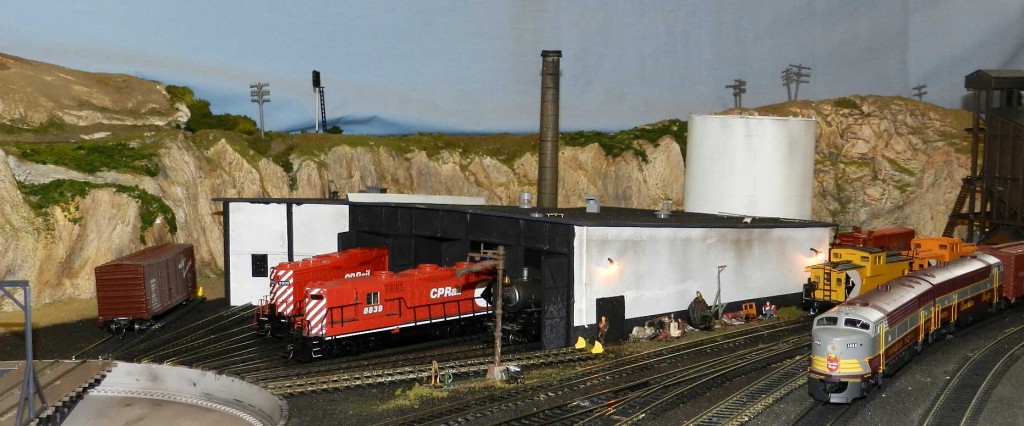 The one-of-a-kind engine house was built by John Green and is a selectively reduced version of the actual Penticton roundhouse.  Scenery by Paul Yeo brings it all to life.  As operations wind down on the KVR we are treated to a selection of the old and new CPR image.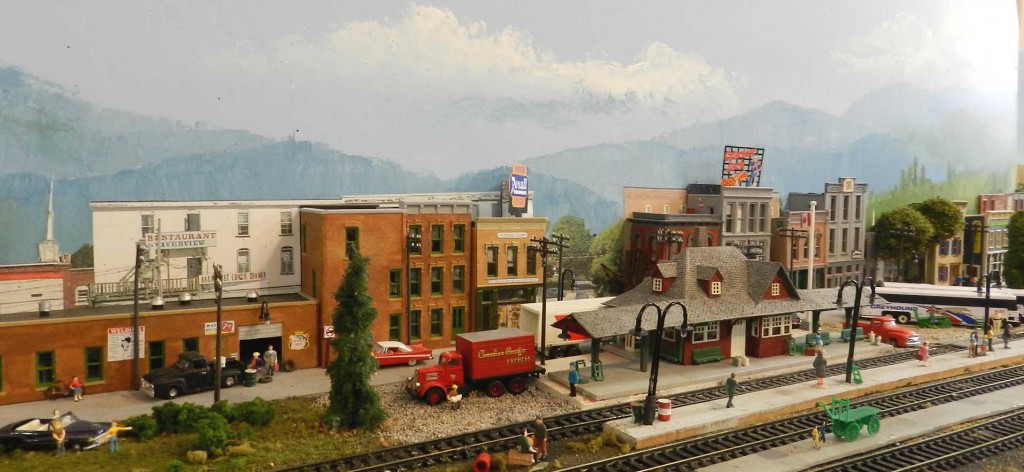 Downtown Penticton remains an imaginary version of itself but this year it is well lit and highly animated for the enjoyment of users and visitors alike. The whole club had a hand in building the busy street scene.
A new park was recently dedicated down by the river just east of town.  It's a wonderful place for kids and grownups to play and relay when they're not in the basement working on their home layout.  What?  They don't all have trains?  Weird!.  
So our goals are very simple. To have fun with trains in every technical and creative way and to give something back to the community, and visitors, by opening our 'push to run' trains to the public on the top floor of the Peachland Museum on Beach Avenue.
        Join us when you can or have a look through the following pages.
Have fun!