---
Finally!  A weekend away from work and the weather is perfect. So into Penticton.
      The station is still clean and new new. Stoffer Construction did an amazing job on this building and everyone in town is bragging about it but I only have a very short time to look around.  An old faithful C-Liner is slowly making it's way into the station west bound and on Track 1.  Number 4052 is a real veteran of this area and she will get us through the mountains just fine. 
 The trip will take us through Summerland, Princeton, Coalmont, Tulameen and into exciting new territory for all of us on the train today.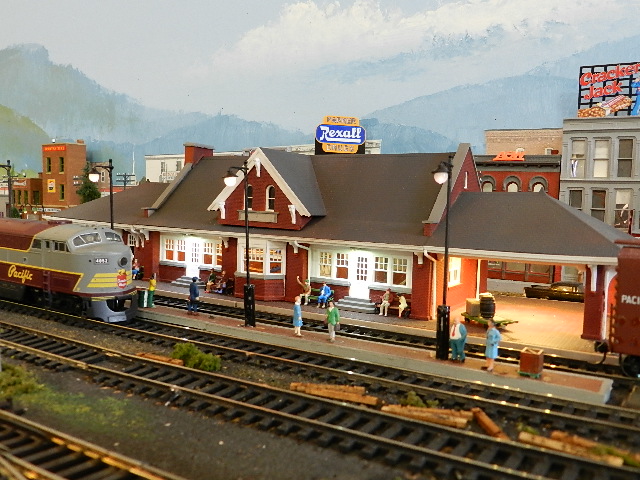 I'm soon on board and settled down for the journey and as we move past the station I can get a quick shot of old 1222 where she's been put to rest in a place of honour.  And lit up like a Christmas Tree as well.  Nicely done.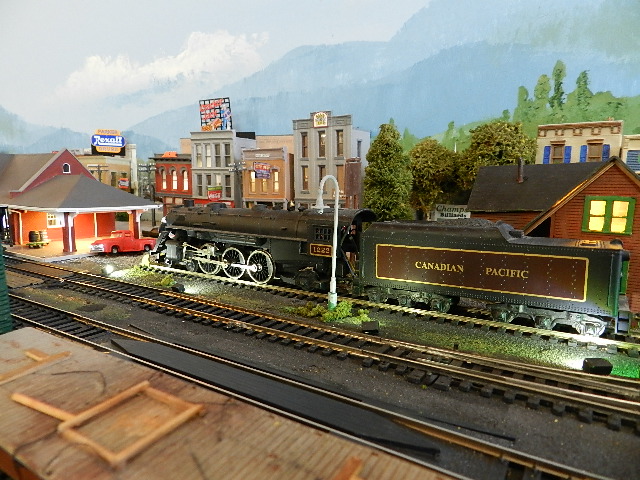 Nearly 4 hours later our train pulls into Brookmere at the top of the Coquihalla.  This is where the train is switched north to Merritt or south again to Hope and the west coast.  We'll be getting off to look around a while and then I have a drive back down the way we came.
      I guess I got here just in tame.  All the good camping spots will be taken up by the troop of Scouts just getting off the bus.  I'm outnumbered so beating them off isn't an option.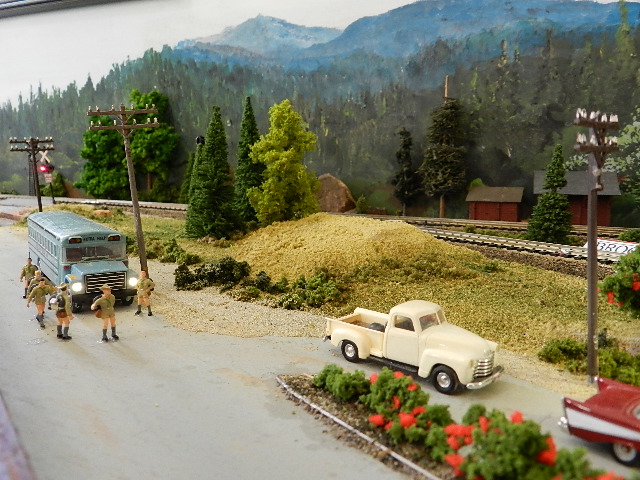 Seems this place has become quite popular.  Campers are filling the place and there isn't a lot of room to park.  I hope there's still a place down by the river where I can suck up a bit of nature before the trip home.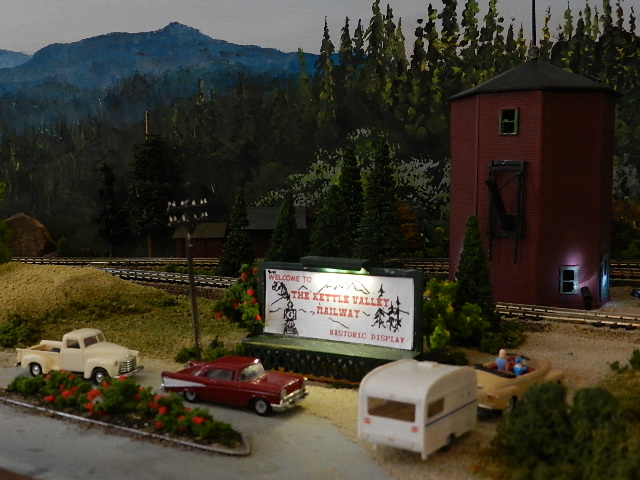 There's room enough but the water is cold.  The community of Brookmere has retained an old water tank from the steam train era and CP has given them a caboose to display in the park.  Looks as if the topless beach is also open for business today.  I might wonder on down that way after all.
But there's my ride.  Going to miss thew swim I'm afraid.   This old service station is a bit of an historic piece itself.  All reconditioned after the Trans Canada Trail went through.  Not cheap though. .
A quick stop at Tulameen on the way to Princeton puts us in touch with a slice of the past.  Pictures in town show local citizens cutting ice from the frozen lake in support of Great Northern Railways reefer service in California.  That must have been a hell of a job on even the 'warmest' days in winter.  Even the pack animals wanted to go back to be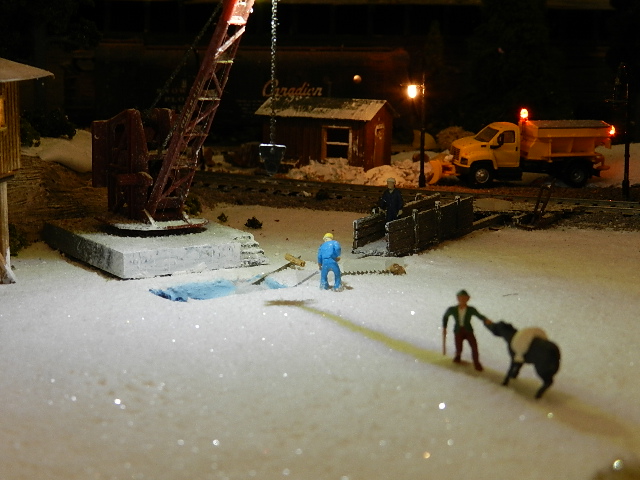 And now 4105 is taking me home again. 
     It's been quite an adventure.  One of these days all the C Liners will be gone.  In fact, all the trains will be gone and Brookmere will fall asleep again but not in our imaginations.    In our imaginations they will always brake the silence of the canyons and the forests and take us places we have never been.